News
A. H. Meyer represented at the Rolling-on-Interroll (ROI) Global Summit 2019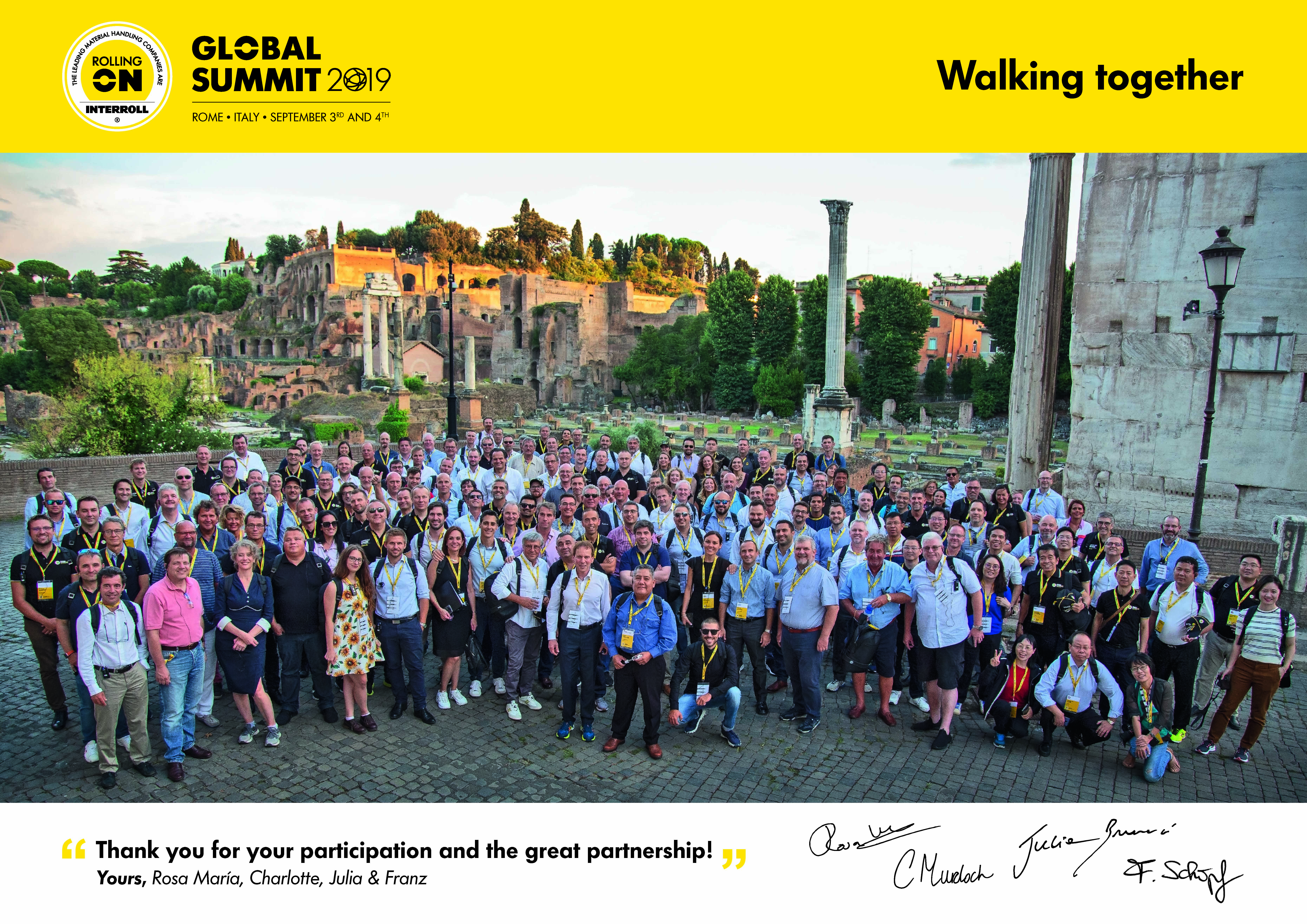 Thomas Roess, Managing Director of A.H. Meyer Maschinenfabrik took part in the ROI Global Summit 2019 in Rome / Italy on 03.09 and 04.09.2019.
A.H. Meyer develops and manufactures a wide range of sophisticated and sophisticated conveyor systems. We use drum motors and conveyor rollers from Interroll, the high quality of which our customers can only benefit from. Our company has been a Rolling- on- Interroll partner since 2016.
A.H. Meyer at the first Rolling-on-Interroll-Global-Summit
In September, the A.H. Meyer Maschinenfabrik GmbH participated at Interroll's Global Summit in Barcelona. Thomas Roess, Chief Executive Officer (CEO) of A.H. Meyer, met 130 representatives of the worldwide material handling companies at the business event.